Going global with your mobile apps, SaaS, and cloud solutions requires translation and localization for multiple languages. Software developers and digital project managers may be tech-savvy people, but if they aren't familiar with the localization process, it can look like a black box.
Join MarCom Alliance partner MTM LinguaSoft on Wednesday, Nov. 29, at 6 p.m. for the next Philadelphia Software Localization Meetup. They'll open the black box and unpack the tools used by software localization experts, including:
You'll come away with a better understanding of how the decisions made by digital project managers and software developers affect the translation process. A look inside the localization black box will prepare your team for successful software localization.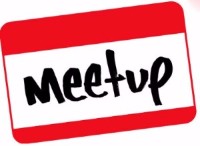 RSVP by registering on the Meetup page.
Date: Wednesday, November 29, 2017
Time: 6-8:30 p.m.
Location: Connectify, 1429 Walnut Street, #201 Phila., PA  19102
MTM LinguaSoft provides made-to-measure translation and localization services for IT, marketing, manufacturing, healthcare, and more. Visit them at www.mtmlinguasoft.com  Engage with them on Twitter @mtmlinguasoft  #PhillyL10n  #PhillyTech
Special thanks to Connectify for hosting!